Sequana Medical has leveraged its alfapump® experience to develop alfapump® DSR, a fully implanted system for DSR therapy in patients with volume overload due to heart failure. The alfapump® DSR combines three proven elements:
(i) the alfapump® system
(ii) a surgically implanted port
(iii) infusates
The infusate is administered to the peritoneal cavity via the surgically implanted port, which allows for flexible dosing to remove the desired amount of sodium. The DSR infusate remains there for a pre-determined time before the DSR infusate and the extracted sodium is pumped to the bladder.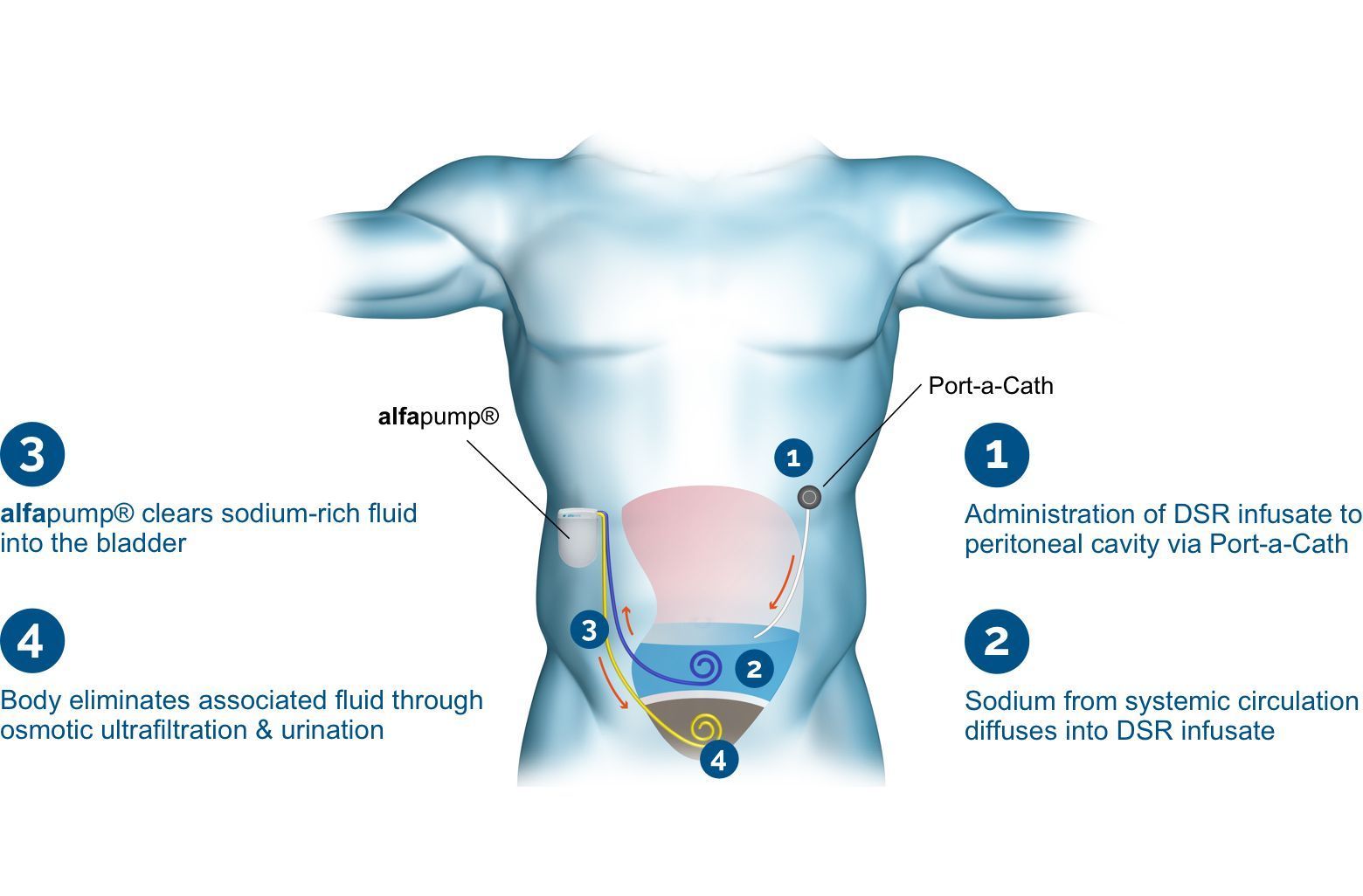 alfapump DSR Fact Sheet
We would like to use cookies to better understand your use of this website. This enables us to improve your future experience on our website. Detailed information about the use of cookies on this website and how you can manage or withdraw your consent at any time can be found in our
Privacy & Cookie Policy

The cookie settings on this website are set to "allow cookies" to give you the best browsing experience possible. If you continue to use this website without changing your cookie settings or you click "Accept" below then you are consenting to this.