Direct Sodium Removal (DSR) therapy is Sequana Medical's novel and proprietary approach under development for the management of volume overload due to heart failure.
Tackling sodium removal directly
The sodium concentration in patients with volume overload is in balance but there is too much sodium and too much fluid in the body.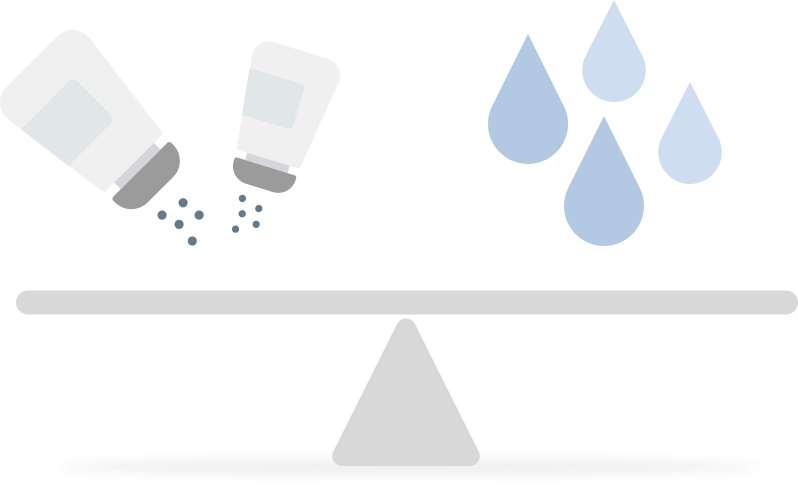 Sequana Medical's approach is to remove excess sodium in patients with residual renal function.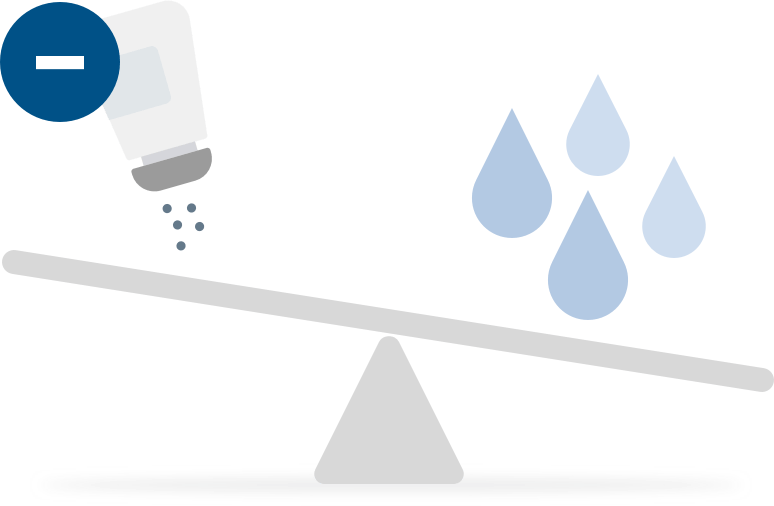 As a result, the body acts to restore the sodium concentration in the body by eliminating fluid through urination and osmotic ultrafiltration, resulting in a sustained level of fluid loss.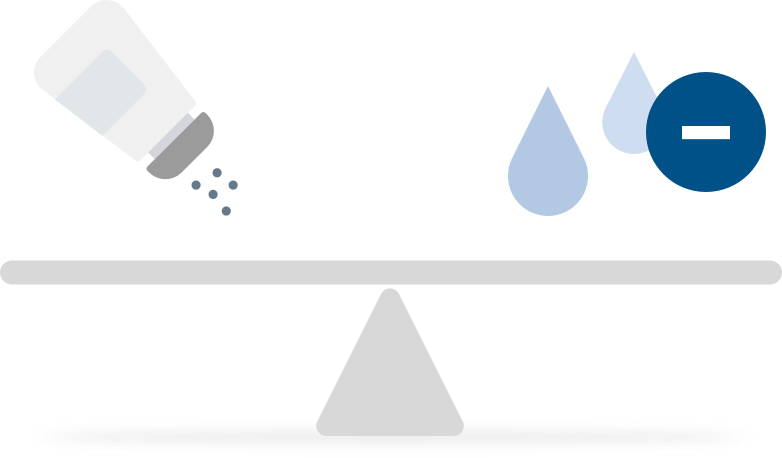 How to remove the sodium
Sequana Medical's DSR therapy involves the use of the peritoneal cavity for the removal of sodium via diffusion. To do this, a "sodium-free" solution known as "infusate" is administered to the abdomen and allowed to dwell for a pre-defined period.
During this time, sodium diffuses from the body down a steep diffusion gradient into the infusate. Circulation keeps the effective blood sodium concentration high. The infusate and the extracted sodium are then removed, resulting in a removal of sodium from the body. The body responds by eliminating the associated fluid via osmotic ultrafiltration (the movement of water, together with sodium, from the bloodstream to the peritoneal cavity) and/or urination.
Data from animal studies presented at EuroPCR 2018 and HFSA 2018 indicate that DSR therapy is effective and safe in the models used.
About this research
Sequana Medical has leveraged its alfapump® experience to develop alfapump® DSR, a fully implanted system for DSR therapy in patients with volume overload due to heart failure. The alfapump® DSR combines three proven elements:
(i) the alfapump® system
(ii) a surgically implanted port
(iii) infusates
The infusate is administered to the peritoneal cavity via the surgically implanted port, which allows for flexible dosing to remove the desired amount of sodium. The DSR infusate remains there for a pre-determined time before the DSR infusate and the extracted sodium is pumped to the bladder.