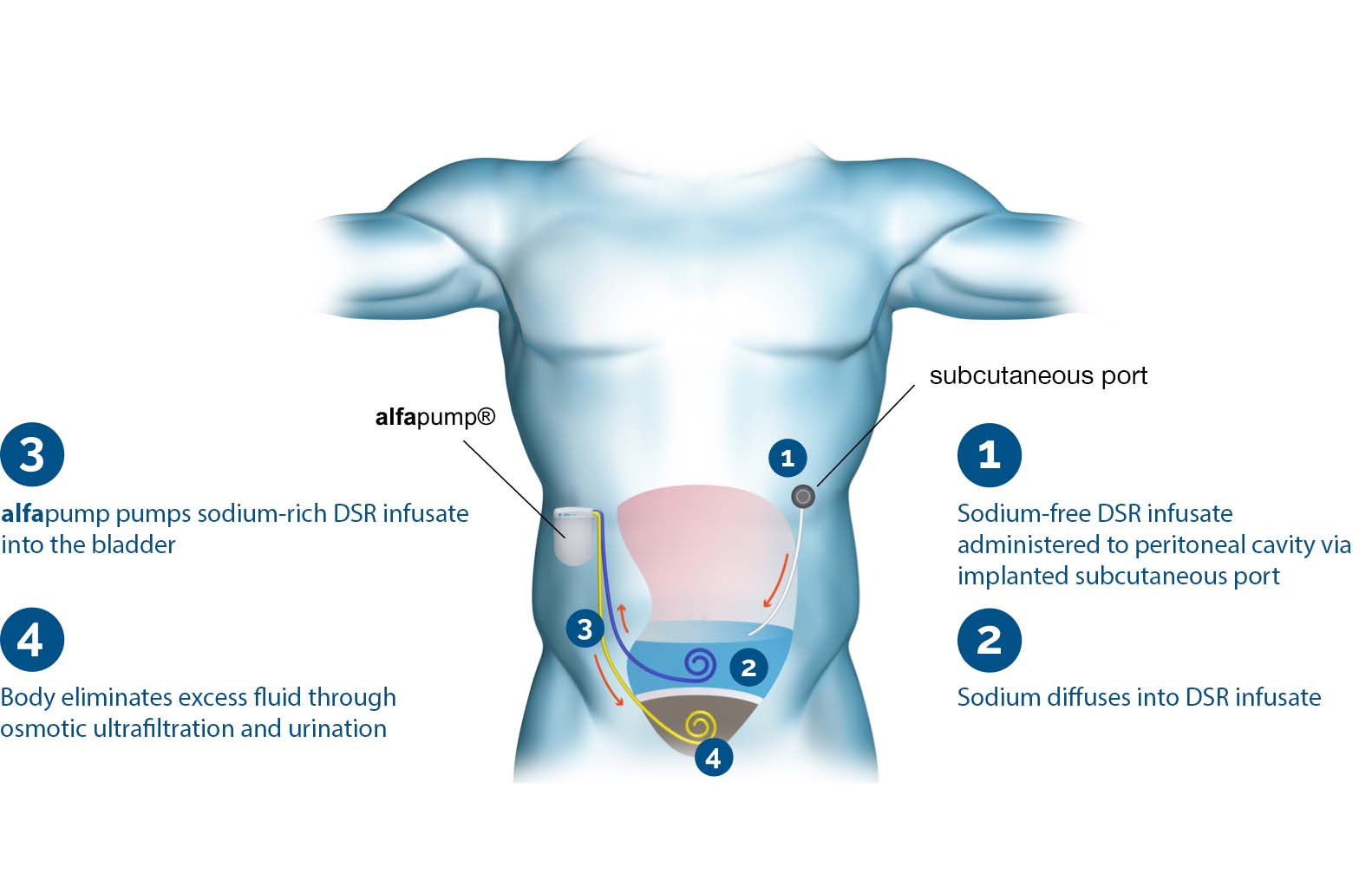 The sodium-free infusate is administered to the peritoneal cavity via the surgically implanted port, which allows for flexible dosing to remove the desired amount of sodium. The DSR® infusate remains there for a pre-determined period of time before the DSR® infusate and the extracted sodium is pumped to the bladder and eliminated through urination.
RED DESERT – a repeated dose alfapump DSR® study in diuretic-resistant heart failure patients
Highly effective replacement of high dose loop diuretics
Dramatic and long-term improvement in diuretic response
Significant improvement in cardio-renal function
More information can be found in the press release and the Webcast by Sequana Medical management on 11 May 2021.
Results were selected for the Late Breaking Science Results at the Heart Failure 2021 Online Congress
About this research