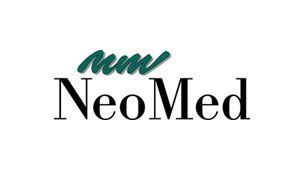 NeoMed Management
NeoMed Management is a Jersey headquartered investment firm, exclusively focused on investments in the healthcare industry. Founded in 1997, NeoMed has established six funds to date.
NeoMed invests in emerging companies with outstanding growth prospects. These companies are developing innovative and proprietary medical products that address substantial market opportunities in the pharmaceutical, medical device and diagnostics industries.
NeoMed has a multi-stage investment approach and invests at all stages of development from start-up to later stage growth financings. Since inception, NeoMed has successfully invested in more than 40 companies in Europe, including Scandinavia, Switzerland, Germany and the UK, and in North America.
From offices in Jersey, Switzerland and Norway, NeoMed's experienced investment team works closely with entrepreneurs and a broader industry network to support the growth of its portfolio companies.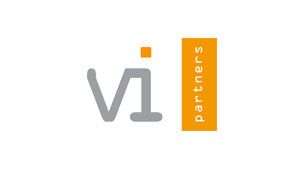 Venture Incubator
VI Partners is a Swiss venture capital firm that supports university spin-offs as well as other promising start-up companies with capital, coaching, consulting and networks. Venture Incubator was established by McKinsey & Company and the Swiss Federal Institute of Technology in Zürich (ETHZ), and started operations in 2001. Currently, VI Partners holds investments in more than 30 companies. Via the "Venture Incubator" fund VI Partners invests "Smart Money" to develop promising technology-based ideas for products and services into successful businesses. It now manages an investment fund of CHF 101 million. VI Partners investors represent 10 blue-chip enterprises from industry and finance.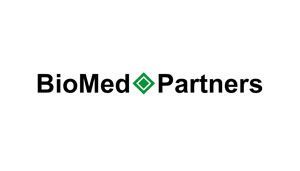 BioMedInvest
BioMedPartners is one of the leading European venture capital firms providing private equity and mezzanine financing to early- and mid-stage healthcare and human life science companies. The BioMedInvest vehicle targets the entire industry with special focus on pharmaceuticals, biotechnology, diagnostics and medical technology. Based in Basel, BioMedPartners has successfully invested in more than 35 human life science companies over the last ten years, of which a large number have already been listed on the stock exchange or have been acquired by leading players in the pharmaceutical industry.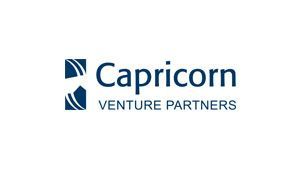 Capricorn Health-tech Fund
Capricorn Venture Partners is an independent European manager of venture capital and equity funds, investing in innovative European companies with technology as competitive advantage. It is based in Leuven, Belgium and licensed by the Financial Services and Markets Authority in Belgium.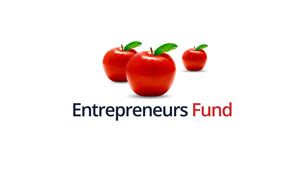 Entrepreneurs Fund
The Entrepreneurs Fund provides early stage and growth financing alongside active support to entrepreneurial teams. The Entrepreneurs Fund brings the long term perspective, experience and global outlook of a family business in its 5th generation. It is their ambition to create relationships that are valuable and valued. And to actively contribute more to those relationships. The Entrepreneurs Fund is the venture capital member of the COFRA Group.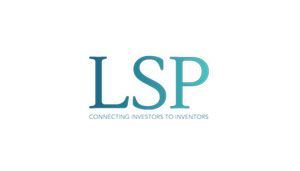 LSP (Life Sciences Partners)
LSP is one of Europe's leading investors in the health care sector. Over more than 25 years, LSP has built elaborate expertise in establishing and growing health care companies with a positive impact on society. In partnership with inventors and entrepreneurs LSP contributes to the translation of breakthrough concepts into products that benefit patients. LSP connects LPs to inventors with a dual goal: generating an interesting financial return and contributing to the quality of life. LSP's Health Economics Fund invests in innovative products contributing to a better and cheaper health care.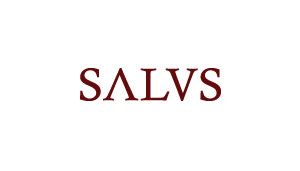 Salus Partners
Salus Partners is a Swiss investment and advisory firm that supports the development of the most promising health technology companies with potential to make a global impact in healthcare. Salus Partners offers truly independent investment advice with knowledge and access in the financial and healthcare sectors in partnership with the most promising entrepreneurs and investment managers who seek to generate sustainable financial returns while bringing good outcomes to society.
Quest for Growth
QUEST FOR GROWTH, Privak (closed-end private equity fund), a closed-end undertaking for collective investment (UCI) under Belgian law. The diversified portfolio of Quest for Growth chiefly comprises investments in growth undertakings listed at European stock exchanges, European unlisted companies and venture capital funds. Quest for Growth focuses on innovative companies in areas such as information and communication technology (ICT), technologies for the healthcare sector (Health-tech) and clean technology (Cleantech). Quest for Growth has been listed on Euronext Brussels since 23 September 1998.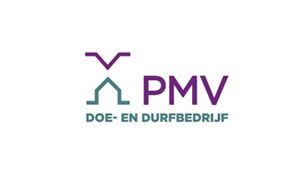 PMV
PMV is a do and dare company that shapes the economic future of Flanders. PMV finances promising companies from the very start to growth and internationalization. PMV offers tailor-made financial solutions for every entrepreneur with a solid business plan and a strong management team, by providing venture capital, loans and guarantees. An experienced and highly motivated team of 125 professionals endeavors every day to achieve the goal of creating prosperity and well-being in Flanders. By the end of 2017, PMV had a portfolio of about €1.2 billion in assets under management.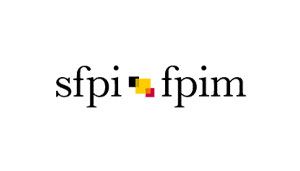 SFPI-FPIM
The Federal Holding and Investment Company (SFPI-FPIM) centrally manages the federal government's shareholdings, cooperates with the government on specific projects and pursues its own investment policy in the interests of the Belgian economy. SFPI-FPIM identified several sectors into which it would be interesting to invest, amongst them innovation in the life sciences sector. It is committed to more than 90 healthcare entities, either directly either through dedicated investment funds for a total amount of approximately € 250 million.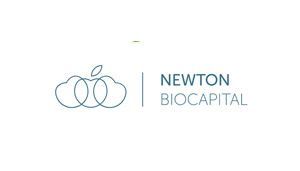 Newton Biocapital
Newton Biocapital is a Venture Capital Fund incorporated in Belgium, focused on financing biotech and life science projects in the "core of Europe" (Belgium, the Netherlands, Germany, France) and Japan for the prevention and treatment of chronic diseases. Our approach as lead investor is to support promising start-up projects as well as neglected or undervalued late-stage projects, in order to mitigate the risks and to create investor value. The leadership team consists of specialists with long-standing management and investor experience who coach bio-entrepreneurs through the development stages of their projects.
We would like to use cookies to better understand your use of this website. This enables us to improve your future experience on our website. Detailed information about the use of cookies on this website and how you can manage or withdraw your consent at any time can be found in our
Privacy & Cookie Policy

The cookie settings on this website are set to "allow cookies" to give you the best browsing experience possible. If you continue to use this website without changing your cookie settings or you click "Accept" below then you are consenting to this.