Tackling sodium removal directly
The sodium concentration in patients with fluid overload is in balance but there is too much sodium and too much fluid in the body.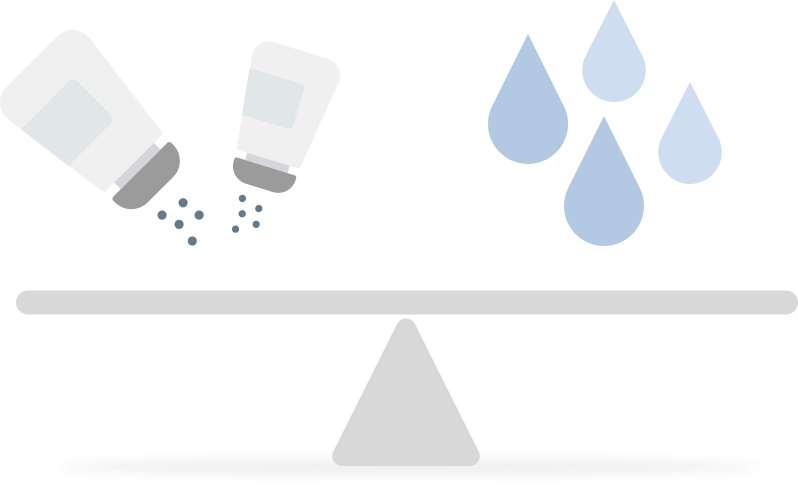 Sequana Medical's approach is to remove excess sodium in patients with residual renal function.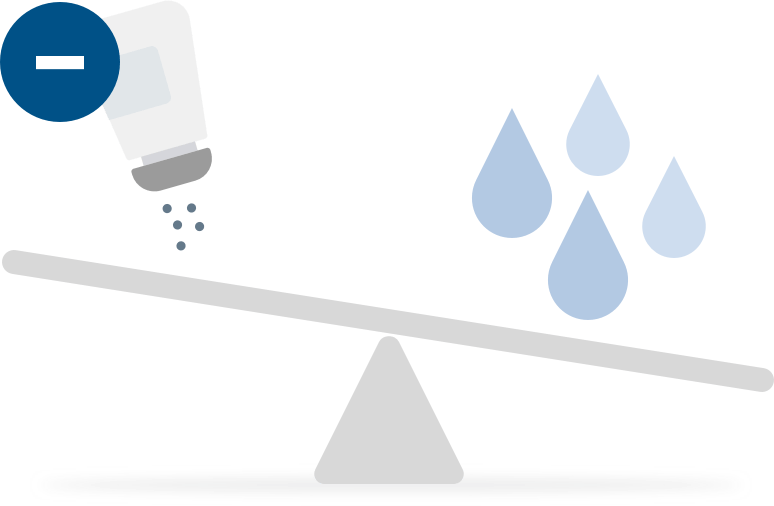 As a result, the body acts to restore the sodium concentration in the body by eliminating fluid through urination and osmotic ultrafiltration, resulting in a sustained level of fluid loss.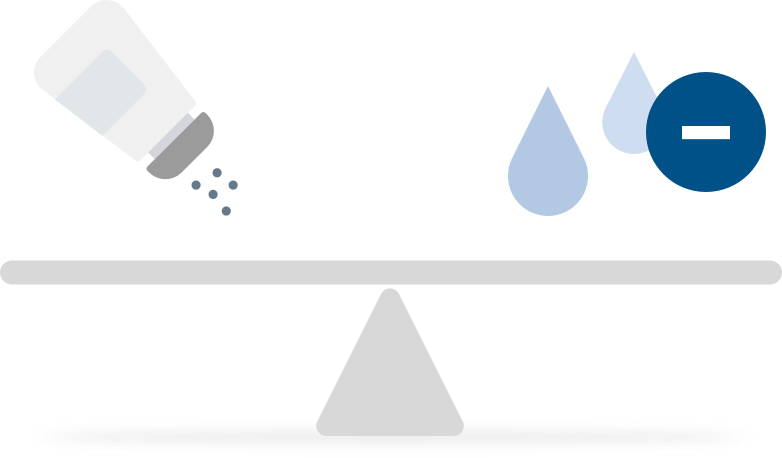 How to remove the sodium
Sequana Medical's DSR® therapy involves the use of the peritoneal cavity for the removal of sodium via diffusion. To do this, a "sodium-free" solution known as "DSR® infusate" is administered to the abdomen and allowed to dwell for a pre-defined period.
During this time, sodium diffuses from the body down a steep diffusion gradient into the DSR® infusate. Circulation keeps the effective blood sodium concentration high. The DSR® infusate and the extracted sodium are then removed, resulting in a removal of sodium from the body. The body responds by eliminating the associated fluid via osmotic ultrafiltration (the movement of water, together with sodium, from the bloodstream to the peritoneal cavity) and/or urination.
Clinical and pre-clinical data
The impact of administering a sodium-free DSR® infusate to the peritoneal cavity, and the resulting sodium and fluid removal, was evaluated in a preclinical study with 15 pigs (of which five had experimentally induced heart failure) and in a first-in-human single dose DSR® proof-of-concept study.
These studies demonstrated that DSR® can result in the removal of large quantities of sodium and fluid in a safe, tolerable and consistent manner.
Pre-clinical DSR® study
Healthy pigs: removal of approximately 2 litres of fluid (net 1 litre) and 4 grams of sodium, which represents two times the recommended daily sodium intake for adults in the U.S.
Heart failure pigs: removal of approximately 5 litres of fluid (net 4 litres) and 14 grams of sodium, which represents the recommended weekly sodium intake for adults in the U.S.
First-in-human single dose DSR® proof-of-concept study
DSR® was safe & well-tolerated in humans
There was substantially higher sodium removal with DSR® vs standard PD (peritoneal dialysis) solution
Results were consistent between the treated patients
Results were selected for a late-breaking abstract session at the Heart Failure 2019 Congress:
Data from these studies have been published in the high impact clinical journal Circulation
alfapump DSR®
Sequana Medical is developing alfapump DSR®, combining its proven alfapump® platform with its proprietary DSR® therapy to deliver a fully implanted system for DSR® therapy.
About this research