Sequana Medical heeft zijn ervaring met de alfapump® gebruikt om de alfapump® DSR te ontwikkelen, een volledig geïmplanteerd systeem voor DSR bij patiënten met volume-overbelasting door hartfalen. De alfapump® DSR combineert drie bewezen elementen:
(i) het alfapump® systeem
(ii) een chirurgisch geïmplanteerde poort
(iii) infusates
Het infusate wordt ingebracht in de buikholte via de chirurgisch geïmplanteerde poort, wat een flexibele dosering toelaat om de gewenste hoeveelheid natrium te verwijderen. Het DSR-infusate blijft daar gedurende een vooraf bepaalde periode alvorens het DSR-infusate en het onttrokken natrium naar de blaas gepompt worden.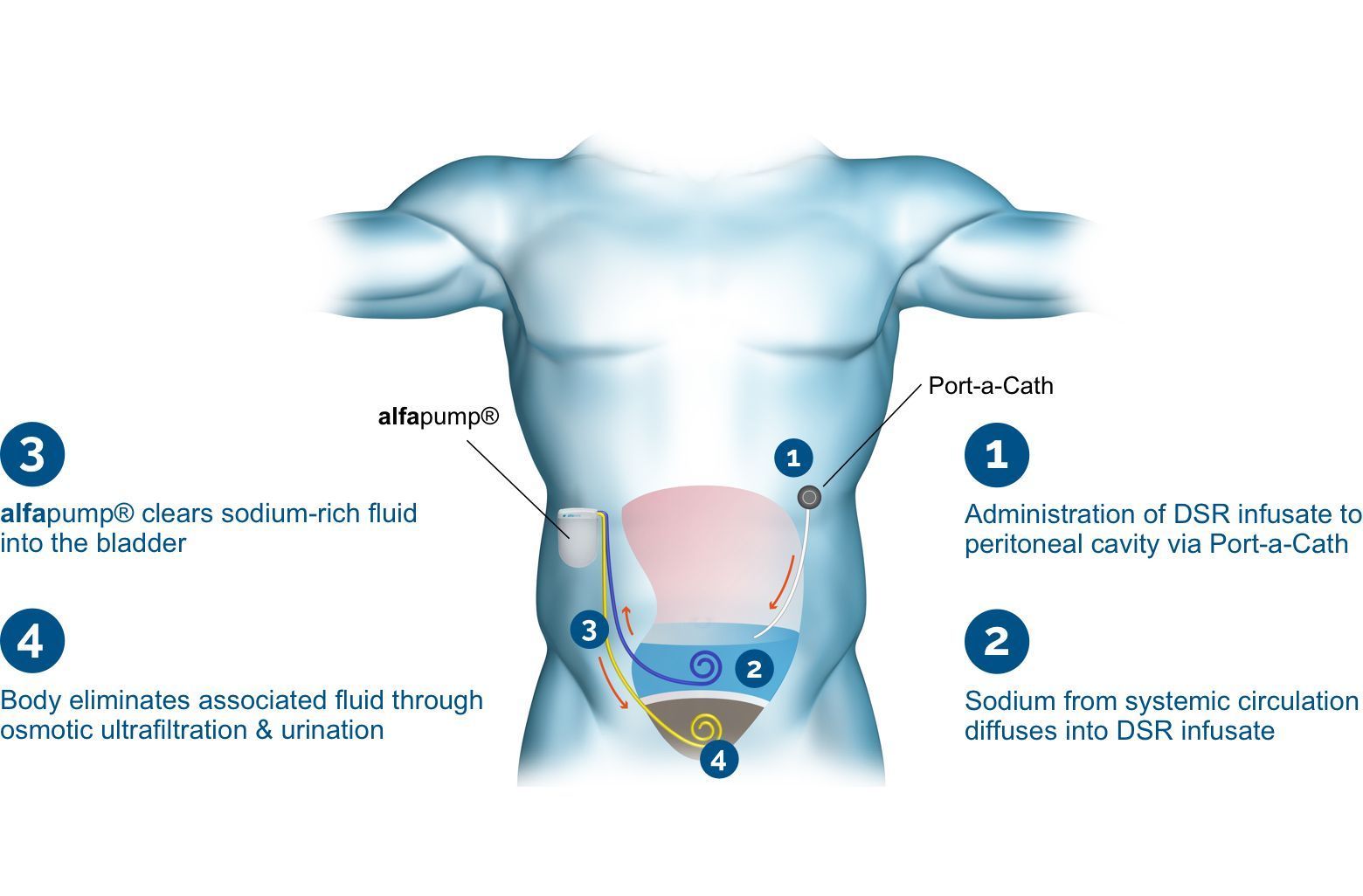 alfapump DSR Fact Sheet
We would like to use cookies to better understand your use of this website. This enables us to improve your future experience on our website. Detailed information about the use of cookies on this website and how you can manage or withdraw your consent at any time can be found in our
Privacy & Cookie Policy

The cookie settings on this website are set to "allow cookies" to give you the best browsing experience possible. If you continue to use this website without changing your cookie settings or you click "Accept" below then you are consenting to this.