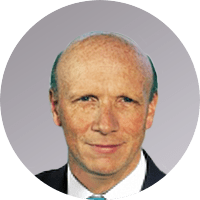 Ian Crosbie
Chief Executive Officer
Ian has over 25 years of experience in the healthcare sector, both in-house at medical device and pharmaceutical companies, and as an investment banker at leading global firms. He has extensive expertise and a strong track record in capital markets, licensing and strategic transactions.  Prior to joining Sequana Medical, Ian was Chief Financial Officer of GC Aesthetics Ltd. based in Dublin.
Before that, Mr. Crosbie was Senior Vice President, Corporate Development at Circassia Pharmaceuticals plc, a late-stage biopharmaceutical company focused on allergy immunotherapy where he led the execution of the company's ₤210 million IPO, as well as the M&A & licensing activities. Prior to Circassia, Ian enjoyed a 20-year career in corporate finance, including Managing Director, Healthcare Investment Banking at Jefferies International Limited and Director, Healthcare Investment Banking at Deutsche Bank.  He has a degree in Engineering, Economics and Management from Oxford University.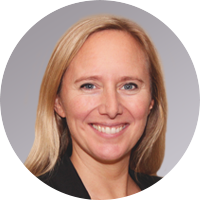 Kirsten Van Bockstaele
Chief Financial Officer
Kirsten is a seasoned finance executive with over 20 years of international experience in the healthcare industry. Prior to joining Sequana Medical, Kirsten was Vice President of Finance at Fagron, North America, where she was responsible for creating and overseeing the company's financial strategy and policy and positioning Fagron's North American companies for growth.
Before that, Kirsten served as Chief Financial Officer for Arseus Dental & Medical Solutions, where she was instrumental in the coordination, support and control of financial activities in key European countries. Her previous roles include Financial Controller at Omega Pharma and Audit Manager at PwC. Kirsten has a degree in Financial and Fiscal Sciences from the University of Antwerp, Belgium.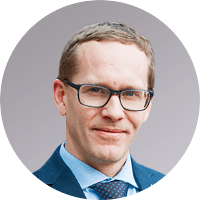 Gijs Klarenbeek
MD, Consulting Chief Medical Officer
Gijs has over 14 years academic and health care industry experience. After his training in abdominal surgery at the University of Leuven, he held multiple positions in Medical Affairs, Clinical and Marketing at large pharmaceutical (Sanofi, AstraZeneca) and medical device companies. These include roles as Director of Medical Affairs Europe at Boston Scientific, providing leadership to the medical support for the portfolio of products in the Structural Heart and Medical / Surgical divisions, and as Worldwide Medical Director Clinical Research at Johnson & Johnson's medical device division (Cordis and Cardiovascular Care Franchise), supporting the clinical development of different products through regulatory submission (CE mark & IDE), post-market commitments and development. Most recently, he is a consultant specialized in clinical and medical support for medical device companies. Gijs holds an MD from the University of Leuven and a degree in Business Administration from the Institute for Pharmaceutical Business Administration (IFB).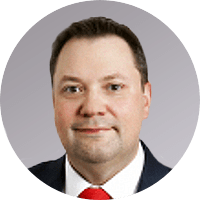 Orlando Antunes
Global Vice President QM/QA/RA
Orlando has over 17 years of experience within quality management, quality assurance, clinical and regulatory affairs in the medical device industry.  Antunes graduated as a mechanical engineer in 1993 and began his professional career in the R&D team of PLUS Orthopedics AG, a Swiss orthopedics manufacturer, and in 1998 assumed global responsibility for the Regulatory Affairs department.
Since then he has served as Head of QM/RA at Thommen Medical AG, Head of QM/RA at Philips AG in Zurich, with specific responsibility for the ALPS Healthcare division, as well as Vice President of RA at Medela AG. Orlando chairs the mirror groups of ISO TC 210 and CEN TC 03 at the Swiss Standards Association and is the official Swiss Representative for these technical committees at ISO- and CEN-Level. He is also a long term member of various working groups related to regulatory activities at EUCOMED, the European Confederation of Medical Devices Manufacturers in Brussels.
Orlando holds a dual degree Master in Business Administration from the University of Bern and Rochester, NY in the USA.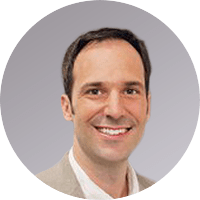 Dirk Fengels
Global Vice President Engineering and Manufacturing
Dirk has over 15 years' experience in research and development in multidisciplinary high-tech environments. He has extensive expertise in developing innovative solutions for the medical device industry. Prior to joining Sequana Medical, Dirk lead the Sensors Systems group at the Swiss Center for Electronics and Microtechnology (CSEM) for 10 years, where his team specialized in developing innovative sensors, mechatronic systems and automated fluid handling solutions to create unique selling propositions on behalf of various industry partners.
In his role, Dirk was also responsible for aligning the research strategy in the automation field with industry needs and he mentored research and industry projects.
Prior to CSEM, he was responsible for the development of next generation products in two medical start-up companies, one in Switzerland and one in Silicon Valley, where both products reached market maturity. Dirk holds a Masters in Electrical Engineering from the Swiss Federal Institute of Technology, Zürich (ETH).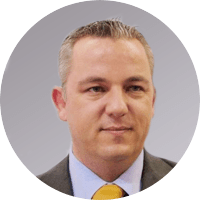 Martijn Blom
Chief Commercial Officer
Martijn has over 15 years' experience in the life sciences industry.  Most recently he was the Director of International Marketing at Myriad Genetics, responsible for the marketing development of genetic testing in the international markets.
Previous to Myriad, he worked as Director of Marketing and Market Development at PulmonX, a start up from Redwood City focusing on developing and marketing minimally-invasive medical devices and technologies to expand and improve treatment options for emphysema patients.
Prior to this he was Director International Marketing with Alere where he spent more than 7 years leading the marketing, training and marketing communications teams, for all of their business units: Cardiology, Women's Health, Oncology, Infectious Diseases, Blood Borne Pathogens, Toxicology and Health Management. Martijn studied economics at the MEAO in Breda and specialized at de Rooi Pannen in Marketing and Sales management.